Piano Moving Enquiries
020 7720 0660 or 07958 575122
You can use the enquiry form below (scroll down) for all non urgent piano moving enquiries.
Please be prepared to supply the following information to quote: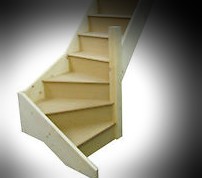 Example of winder steps
1) The make, model and size together with an estimate of the value of the piece.
In some cases we may need quite detailed information, especially when stairs are involved, which is why there is a box for the piano's dimensions.
Pianos vary in weight considerably, making additional manpower necessary should stairs, steps or other obstacles be involved.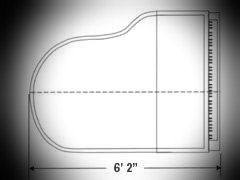 How to measure a grand piano
2) If you need to move a grand piano, I will ask you to measure its length. Please see the adjacent image (click on it to expand it).

3) We will need to consider access difficulties. For example, stairs with limited turning room may require careful measurement, as may narrow doorways and passages. 
We often ask for photos of narrow and winder (wedge shaped) steps, taken from all angles before we accept a job.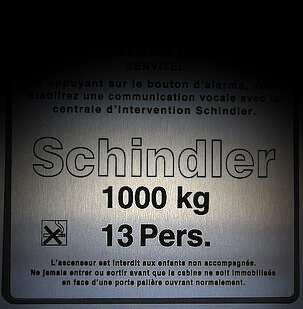 example of a lift capacity plate
3) Should an elevator part of the move (and the piano has not been moved in the lift before), We may ask you to measure its depth along with the height of the piano (all in millimetres). Also, we may ask you to note the information on the lift's capacity plate which details the number of people and a weight for which the lift is certified.
4) Availability of parking is an important consideration.
You can email pictures to swpianos@hotmail.co.uk or send them direct from your phone to 07958 575122. WhatsApp is also a good way to send me multiple photos or videos over the internet from a smartphone.

5) An indication of the urgency of the delivery.

Please be aware that there may be a delay in replying, and you will receive a quicker response by telephoning me on 020 7720 0660
---
piano moving enquiry form
---
Correspondence address:
Stephen Willett, SW Piano Movers, 145 Beauchamp Road, London, SE19 3DA
Tel: 020 7720 0660
You can view our insurance certificate (which is behind a protected wall) by requesting the password from me.
© and ™ swpianos.co.uk All Rights Reserved 2010 - 2020