Quote question
by Jack
(TN376PL)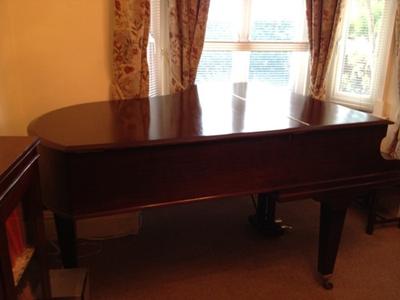 Hello,

How much would moving a Bechstein Model A Grand 6' piano from W54HU to TN376PL cost?

The piano would have to be moved to the grand floor room via an easy access patio doors at the back of the house.

Also would you be available next Saturday morning to collect and deliver it?

Thank you

Kind Regards
Jack Kocot

REPLY

Hello Mr Kocot,

Thank you for your enquiry.

The cost to dismantle your piano, transport it from W5 to Hastings and re-assemble it would total £360.00... and I am free on Saturday 2nd Feb - at present.

If this of interest, please give me a ring on 020 7720 0660.

Even better.. since I have no way to contact you might be to submit all the details I need on this form.

Please note that this page will be deleted in 24 hours.
© and ™ swpianos.co.uk All Rights Reserved 2010 - 2021